Car lockout? What to do now?
All right. So, you've lost your keys. Again!! What can you do in case of a car lockout?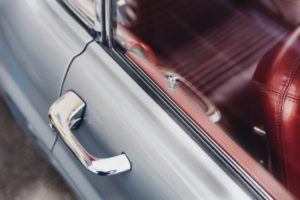 Peep into your car: Yes, first check. Have you left your keys inside? Or maybe you have a spare set that can get you in fast? If your keys are inside, but you don't have a spare, then call a locksmith and get him to open your door. And get a new set made while you are at it for emergency car lockout.
Identify your car type: There are so many models that you will need to nail down your car's personality. First of all, spell out your vehicle identification number (VIN), and also the make, model and year of your car. You get to know all this inside information from the insurance cards or its registration papers. If these items are locked inside, call a locksmith!!
Try to reprogram the key yourself: Sometimes, you can do your own reprograming of remote entry key fobs if your car is a million years old – a pre-2012 make, that is. You can first fish out the owner's manual or check some online tutorials to learn some simple steps. Those vehicles that were born on or after 2013 come with complicated encryption protocol in the key fob attached. They are so safe that you cannot program them. You need an expert dealer or even a locksmith clued into special software.
A locksmith or a dealer: If you want an expert, then check if you want only a replacement key and your car looks old and kind. Then you just get a locksmith. However, if your car is new and egoistic, its key has an intricate personality, so you need to call your dealer. It's expensive if your car is high class and likes such accessories. Do not forget that the expensive key is dependable and stable. The dealer may have to tow your car to his workplace, so you know that this system wouldn't be low on costs. A car lockout can turn out to be really expensive if you plan to go the dealership route versus calling a locksmith.
Keep a lot of money aside: You might need to spend about 200 to 500 USD for a modest key with an ordinary key shaft. But if it is a cool, modern key with an electronic chip to keep it safe from theft, it would be dearer, as your dealer would need to cut up and program it. But if your car is even more snooty and has a start or push-button start ignition with no key, then you had better be resigned to the high costs. All this technology, integrated door lock buttons, and sometimes even a remote engine starter feature would make you lose $500 to $700 along with the key.
How can you save yourself from all the inconvenience and cost you might incur in case you are locked out of your car? Have a spare car key handy. Trust us. It will be extremely useful to have a spare key at hand, especially when you have left your keys inside the car.
Call Kyle Locksmith Co. at (512) 634-8090 to make a spare car key for these tough car lockout situations. If you believe you have lost your keys out somewhere, make sure you get brand new keys made. We offer fast and reasonably priced car key replacement services.