A Quick Guide to Commercial Locks
How to deter the criminals from targeting your commercial properties? There is a range of things that you can do, but first thing first. You need to install high quality commercial locks to keep your property, and employees safe.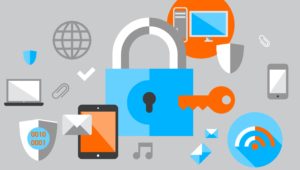 In the market, a vast array of locks is available, and each lock proclaims to be of good quality. However, not all good quality locks can frustrate the intruders, and stop them from entering your property. Here is a quick guide to commercial locks, to help you understand which locks are the best for your commercial properties.   
ANSI Grade 1 Locks
The American National Standard Institute (ANSI) determines the quality and durability of each lock through a series of tests and uses the scale 1 to 3 to grade them.  Grade 1 locks are the toughest and the most secure, as they have passed the most stringent operational and security tests. Such locks can endure heavy use, extreme weather conditions, and are designed for commercial security. 
Grade 1 locks can:
•    Withstand 800,000 cycles.
•    Withstand 6 door strikes.
•    Withstand 10 hammer strikes.
Always check the lock's grade when you are choosing locks for the entry and exit points of your stores, office building, retail facility, hotel, and more.   
Mortise Locks
Mortise locks meet the ANSI Grade 1 specifications. Such locks usually consist of a deadbolt and a latch, and they are fitted inside a lock pocket that is cut out of the door. They are suitable for heavy-duty usage, can withstand the most abusive environment, and no criminal can open them in seconds. The locks are extremely durable and reliable because of their heavy bolts. 
Cylinder Lever Locks
Cylinder lever locks are preferred by businesses for a wide variety of commercial applications, as they can withstand high volume traffic. Moreover, they are easy to install and easy to use as well. There are two types of popular cylinder lever locks: one that can be operated only through a key; and the other that features both a keyhole and a pushbutton. Most facilities prefer the second type of the locks. They install the pushbutton side of the lock on the inside, and the keyed end part on the outside, which enables them to prevent the entry of unauthorized people.    
Keyless Entry Locks
As the name implies, the keyless entry locks do not open with the physical keys. You usually need personalized, numerical code to open them. Such locks help businesses to manage their access points more proficiently.  Moreover, when you install such locks on the interior doors, you can easily control who enters your facility's highly sensitive areas.   
The key-free locks are more secure than the standard locks because there is no keyway that a criminal can exploit. Also, when an employee leaves, the code can be changed so that the person can no longer gain access to the building.          
High Security Locks
These are strong, long-lasting locks made with well-built components such as strike plates that are strengthened, and designs that have pin within pin. High security locks are resistant to bumping, picking or drilling. In addition, another prominent safety feature of these locks is patented or restricted keys. These keys can't be copied at any local store. You would need help from a authorized professional locksmith who can make a new key. Always look for a lock with UL 437 rating. 
Master Keys
Master keys are organized into a hierarchical level – grand master, master and change keys. Master key systems provides ultimate access control with a special master key that can unlock many locks that are already master keyed. As an employer, you can give different levels of access to your staff, which means not all your employees have access to all spaces. That is useful when certain areas in your office or commercial space require additional level of security and you don't want just anyone to enter those premises.
Moreover, you don't need to carry a bunch of keys to manage access. This also makes it super easy for you to manage keys and avoid issues with duplication, which is one of the prevalent problems when it comes to commercial security or even residential security for that matter. 
Call your local commercial locksmith in Kyle, call Kyle Locksmith Co. at (512) 634-8090. We are expert in installing different types of commercial locks for your office. Whether it is master keys, electric strike, mortise locks door closers or biometric locks, we can help. Not only installing, we can also help choosing the right type of locks for your business. Our commercial locksmith in Kyle also have the professional expertise and experience to properly install locks with no damage to your property.