Benefits of Hiring a Bonded Locksmith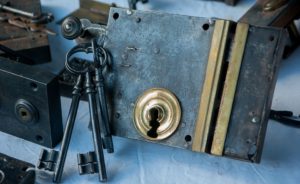 The need for a qualified locksmith can arise at any time and is usually at short notice, when you are least expecting. However, this does not mean that you must rush into hiring the first locksmith you come across. Hiring a trustworthy and professional locksmith is easier said than done. When entrusting the safety of your home or your office to a stranger, you need to be assured that he or she is a dependable individual. While you can ensure that you are hiring a licensed locksmith, but are you protected against damage or incomplete work? This brings us to why you should hire a 'bonded locksmith'.
Terms like bonded, licensed, and insured are important, but it is easy to confuse these terms. A lot of people tend to believe that licensed means bonded too and vice-versa. Nothing could be further from the truth. Knowing the distinction between each of these can help you choose the right locksmith for your requirements, whether for commercial, residential or automotive.
Licensed Vs Bonded
Licensing: This is a requirement under state law in many places. It requires the locksmith to take an exam specified by the state, but professional training is not mandatory. Training for most locksmiths come from experience and while working on real time projects. A background check may be done in order to obtain a license. However, having a license means a locksmith has the skill set to practice in that state.
Bonding: Bonding is a type of guarantee about the reliability of the individual. It doesn't reflect on their expertise as a locksmith. Here, an insurance company underwrites or guarantees the locksmith. It doubles up as an insurance and protect the customers against damages or incomplete work as well as an assurance of the individual's trustworthiness. It entails a criminal background check, credit check and a thorough assessment of your business plan.
So basically, when you are hiring a bonded locksmith, there is always a guarantee that you are not at the risk of paying for any damage that happens during the job. It also ascertains that your work will be done to your satisfaction.
How to make sure you are hiring a bonded locksmith
Research in Advance – Check out the credentials of the locksmith you choose, before you schedule an appointment. Agencies such as the Better Business Bureau or your local bonded company can be of great help in verifying the bonded status of your locksmith.
See the Bond – Tell your locksmith that you want the see the bond for yourself. It is easy to claim that one is bonded, but a whole different thing to produce an actual bond on request!
Check for license – Don't hesitate to ask for a license. A professional locksmith would understand your demand and willingly show license and all other documents you need to verify his identity, his qualifications and other credentials.
Why Hire a Bonded Locksmith?
Hiring a bonded locksmith will definitely bring you peace of mind. You can rest easy knowing that your locksmith has been subjected to a thorough background check. There is a guarantee in place that the work will be completed, and you are also protected against footing the bill in case of any damages. The risk of being overcharged is also eliminated when you hire a bonded locksmith.
In a nutshell, here are the advantages of hiring a locksmith who is bonded:
Quality work assured
Job agreed will be completed to your satisfaction
Guarantees any potential maintenance services, if needed
Criminal background check gives you a peace of mind