Best time to replace your home door locks?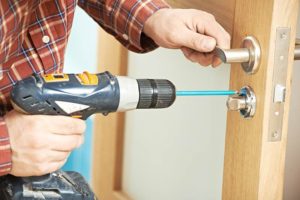 Home door locks are the first line of defense against burglars and intruders. You need to make sure that unauthorized people cannot easily manipulate your door locks and gain entry into your house. For that, installation of high-quality locks is important, but it is equally important to know when to replace your home locks.
Here are the times when you should consider replacing your home door locks.
Old, Worn Out Locks
Most people are complacent and do not replace the old, worn out locks on time. When a lock's inner mechanism gets damaged, it becomes difficult to unlock it using the keys. You might find yourself stranded outside the house because of the jammed lock. And, the worn-out locks are easy to pick and break as well, making your house vulnerable to security threats. Instead of springing into action after a thief has burglarized your house, it is better to be proactive. Replace your old lock at the first sign of an issue.
Lost or Stolen Keys 
Even the most careful people can lose their home door keys. It's also possible that a sophisticated thief might out outwit them and steal their keys.  When keys get lost or stolen, you usually think of using duplicate keys for some time. Duplicate keys are good to use when your keys get broken, but not when they are lost or stolen. You cannot rule out the probability of your keys falling into the hands of criminals. Along with informing the authorities, replace the home door locks as well. It will thwart a criminal from gaining entry into your house using your lost or stolen keys.
Moving Into New House
You must replace your home door locks when you move into a new house, either as a tenant or a homeowner. One cannot be certain that the previous tenant, or homeowner, might not have made backup copies of the keys and given to other people.  As you are unlikely to know them personally, it's better to replace the old locks before you move in.  It will prevent any potential unauthorized entry into your house and make you feel much safer.
Divorce or Break-Up 
When a couple decides to end their relationship, not on an amicable note, the ex who no longer has the right to the house might try to create trouble. The ex might enter the house in your absence and ransack or steal some valuable items. In some extreme cases, the ex might attack you as well by walking inside the house through the front or the back door. It takes time to mend a broken heart, but it does not take much time to replace the door locks. Once that is done, your ex won't be able to enter the house on a whim. It's better to secure your home than become a victim.
You must also change your door locks if you are living with roommates, and one of them decides to move out.
Home Burglary
At times, despite all the precautions, you might still become a victim of burglary. Along with calling the authorities, you must also immediately call a locksmith to replace your locks.
It's best to call professional locksmiths like Kyle Locksmith Co. We have the experience, tools and trained locksmith in Kyle to effectively and expediently replace the home door locks. Don't forget to call us at (512) 634-8090 and experience best customer service right at your doorstep without any delay. Our residential locksmith services in Kyle, Texas include making a new key, lock rekeying, lock replacement, new locks installation and repair.