How to Find a Trustworthy Locksmith Company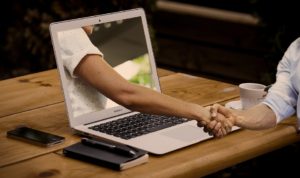 Whether you are moving to a new house or are simply locked out of your home, office or car, the person who can fix your immediate security issue is a trustworthy locksmith. There are many situations when you must rely on a local locksmith to give you a hand and get you out of a stick situation, sometimes even in the middle of the night. Yes, we are talking about lost or broken keys and remotes.
But it cannot just be any locksmith from any company who shows up in your internet search. It has to be someone who is reliable, trustworthy and represents a company that has a good reputation and promotes good values, especially in terms of ethics and excellent customer services. Indeed, finding a trustworthy locksmith is no easy task but why should you settle for less when it is about the safety of your family not to mention high quality work?
Here are some basic tips on how to find the most trustworthy locksmith company possible when the situation calls for it.
Ask for recommendations from previous clients – It's always a good idea to start with people who've been in a similar emergency situation. These could be friends, family members, and neighbors who can provide recommendations of reputable locksmiths in your area. Do make sure the address is actually local. Avoid out of station call centers that claim to be cheaper.
Call ahead to figure out the legal business name – Be wary of a business when someone answers the phone with a generic expression like "locksmith services".  Any reliable business has a legitimate business name, that you can use to look them up online. Ask what their legal business name is and if they are unable to give it to you, look elsewhere. A trustworthy locksmith company will most likely answer your call with their legal name.
Request an estimate on call – Before you ask a locksmith to visit you at your home, office or your car, be sure to get an estimate that covers cost of labor, other efforts and the replacement parts, if any. Reliable locksmiths that actually care about their reputation will be able to give you an estimate over the phone itself. Ask about additional fees. For example, if they would charge you extra for calling their services in the middle of the night? Would they charge for mileage? Once the locksmith arrives and you feel they are hiking their original price or up-selling their services, take it as a red flag.
Check for accreditations and credentials –  The locksmith company you hire should ideally be insured so you will be covered in case the lock repair or replacement leads to damages. Ask them if they have accreditations from the necessary authorities. When they arrive, ask the locksmith to provide identification, a business card, and a locksmith license. It's also a good idea to check if the business name and logo on their business cards match the name and logo on the invoice as well as their service vehicle. This step will ensure that you're not being deceived by a fraud locksmith. A good locksmith will also request to see your identification to make sure they are actually working on your property; a sure shot sign you are in good and safe hands.
Once the job is done, request an itemized invoice that includes: parts, labor, mileage, and other fees and save these details for future reference. If you're happy with the service and believe you have found a reputable locksmith, you should keep their information handy in case their services are needed in the future.
Looking for a trustworthy locksmith in Kyle, give Kyle Locksmith Co. a call at (512) 634-8090. Our team of fully insured, bonded and licensed locksmiths will make sure your job is done on agreed terms and prices. We will never take advantage of your situation and quote an unreasonable price. You can trust our trained professionals to fulfill your requirements with highest quality and ethics. Whether it is a lockout, lost key, key stuck in the door locks or an ignition lock, or you need urgent car key replacement services in Kyle, you can rely on our fast roadside assistance for all your automotive, residential and commercial locksmith requirements.