Five Tips for Choosing Home Locks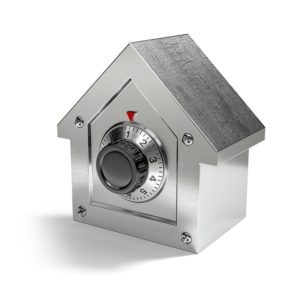 Home locks offer peace of mind and a sense of security while you are away vacationing. Professional burglars, however, find good door locks troublesome, as they are not easy to pick or jimmy open. To deter them from entering your house, you must always equip your doors with locks that they cannot quickly and almost silently pry open.
There are different types of home locks available on the market, and it can be quite a daunting task to choose the correct one. Here are the five tips that can help you choose the locks for your home.
Conventional Vs. Smart Locks: Get a Lock that Meets Your Requirement and Budget 
Today, the market is flooded with both conventional deadbolts and smart locks. What you buy depends on your requirements and budget. If you don't want to spend too much, choose the single cylinder deadbolt or double cylinder deadbolt. Such locks may not be aesthetically appealing, but they are affordable, rekeyable, and keep your home secure. And, if you don't mind spending, you should consider conventional locks of Medeco calibre or smart locks. They are expensive, high-security locks.
Some smart locks are keypad models that activate an existing deadbolt using a combination code, while others entirely replace the deadbolts and transform your phone into a key.You also get to use remote control, voice control, access log, and other smart features.
Different Locks for Different Doors
You have to buy different types of locks for your interior and exterior doors. For example, for your entry door, a high-security lock is the right choice, while for your interior doors, for example a bedroom door, a lock with fewer security features and simple mechanism is a good option. You should also consider whether the lock is compatible with your door material and door frames. Not all locks can be installed on solid core doors or glass doors.
Safety and Functionality Overtrumps Aesthetics
Good locks eliminate all the points of vulnerabilities and make it difficult for intruders to bum-open or pin-open them. Do not buy locks because they look sophisticated, but buy them because they are well-engineered and appropriate for your door and security needs.
A top quality lock should be able to withstand and survive:
impact of an intruder's brutal attack — kick-ins or drilling.
extreme weather condition.
repeated and long-term use.
Look at the Grading of the Lock
ANSI has graded locks into three categories, G1, G2, and G3, based on their durability and the ease of operation over their lifetime. You must check the lock's grade before committing to buy one.
G1 Locks: Provide the highest level of security against attack, and are built to withstand heavy usage.
G2 Locks: Provide intermediate security and are not as durable as G1 locks.
G3 Locks: Provide the basic residential security.
Call Locksmith for Proper Installation of Locks
By enlisting the help of a professional locksmith, you can properly install locks, which ensures that the locks are doing their jobs effectively and can withstand regular usage and attacks. Kyle Locksmith Co. can help you install any kind of lock you need to improve your home security. We have ample amount of experience in installing all types of locks – digital locks, conventional deadbolt locks, keyless deadbolt locks, biometric locks, mortise locks, high security locks, digital peephole and more. If you need best residential locksmith services in Kyle, dont forget to give us a call at (512) 634-8090.
Need to know more about what kind of locks would be appropriate for you? We can help with that too! Give us a all and our residential locksmith will be at your doorstep at the scheduled time. We can also help with lock repair, lock rekeying and key extraction services.