Why should you install security bars on front door?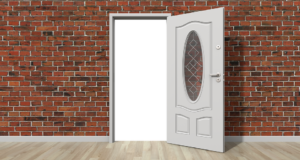 What does it take to secure your front door? A high-quality ANSI grade 1 deadbolt will do great in prevent lock shimmying. But is that enough? Well, sometimes it takes more than just that especially when you have sliding doors and glass doors. You should install security bars, also called burglar bars, to add that extra layer of security to the house entrance.
Security bars benefits
Great deterrent to burglars as they can withstand pounding attack from the outside
Help you stall a forced entry long enough to call the police.
Inexpensive and require little installation efforts
Can be installed on almost any kind of doors
Made of thick, highly resilient steel and can't be easily broken
Comes with adjustable length and foldable shaft
Don't need internet connections or steady stream of power to run
While installing security bars on your glass door is a great security addition, remember this measure may not be enough. What else can you do be prepared against a possible intrusion?
Install a digital peephole camera and motion detector lights
Add security cameras to your home security arrangement.
Make sure your deadbolt strike plate is attached with long screws (at least 3 inches screws will do.)
Attach a steel plate on the door frame to make it stronger
Keep your front door area visible. Trim down any over-grown shrubbery and other vegetation.
Last but not the least, keep your doors and windows locked even when you are home.
Kyle Locksmith Co. is your local residential locksmith company serving Kyle and surrounding areas. We specialize in installing locks and security systems for your homes. If you are looking to install high security locks, digital peephole or any other lock, give us a call at (512) 634-8090. We are 24/7 locksmith in Kyle and our trained and licensed workforce is available for any emergency home lockout or lock re-keying possibility, even in the middle of the night.