Is your locksmith ripping you?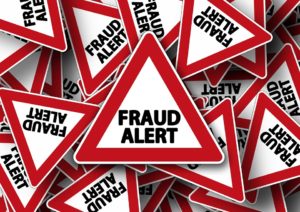 You are likely to find scammers in every industry. And locksmith industry is no exception. But is this reason enough to doubt every time you hire a locksmith? Well, it is a trick question mostly because you often hear stories of locksmiths overcharging their customer and what not.
True indeed that the incidents of people getting scammed are quite common, and people who need emergency locksmith services are more at risk of getting ripped off. Think about it. Won't you pay anything to get back inside your house safely when you and your family are locked out in the dead of the night? This emergency is exactly what some unscrupulous people or companies target and take advantage of.
Every coin has two sides
It's not always bad…
For customers, it can be somewhat difficult to understand that it requires skills and experience to be a reputable business. Professional locksmiths are expected to be quick and do a wonderful job of lock picking or lock installation (even if it is a difficult lock to repair or install), that too without causing any kind of damage to the hardware of the property. And as they say skills and expertise don't come cheap.
Another important aspect that locksmiths need to remain technically relevant to keep pace with new technology in their field. That's the only way to cater to customers who are interested in upgrading their lock systems to digital ones. Or to those who need help with getting replacement for high security keys, remote fobs, laser cut keys and transponder chip keys.
In a nutshell, locksmiths must remain ahead of the curve, if they want to beat their competition which is already high. There are all kinds of locks, keys and specialized tools to work with. And it's important that a locksmith is well-versed with how to work around regular and modern locks and how to use these tools to rekey, repair and troubleshoot issues. A locksmith business, therefore, needs to invest in trainings and workshops for self and employees to learn new trends, technology and tricks of the trade. This also means investing in modern tools and software that don't come cheap. For example, making new keys for a lost transponder chip key or a laser cut key require latest key cutting machines, diagnostic tools and programming software to ensure the job is done accurately and successfully.
Last but not the least. There are times when the scope of the problem is more than what you think it is. In that case, the efforts of the locksmith, and consequently the service charge, are going to be more that what you initially expected. That's why experts suggest that you should always look for a reliable locksmith and save their number even before you find yourself in a problem. You can either call up your friends for reference or you may also look up the internet to find a local locksmith with a decent web and social media presence. And when you call, stay away from those who hesitate to give out their business name or address.
But when it looks bad, watch out for the signs
Like with most things in life, high quality comes at a price. BUT not at an unreasonable price, of course.  So, it's definitely going to be tricky to answer the question: Is my locksmith ripping me off?  Nevertheless, there are some sure shot signs indicating that you are dealing with a scammer. What are these signs? Be-aware of a locksmith who:
Gives you a shockingly low 'too-good-to-be-true' kind of an estimate on the phone.
Tells you a certain price over the phone but demand altogether a different amount in person, even when you clearly explained the problem. To clear the doubt, you can also call a couple of other local businesses to get an estimate. It will help you assess if the person in front of you is trying to rip you off.
Insists on drilling and replacing your entire lock when all you need is a simple unlocking process to get inside.
Refuses to give a written estimate and the receipt. (Don't pay until they agree to give you an estimate. Make this point very clear in the beginning of the negotiations before the work even begins.)
Insists on getting paid by cash and refuses to accept credit card.
Like we said, it is not always easy to spot a scammer, but it is not impossible either. Follow this advice to help you beware of a potential scam. If you find your locksmith ripping you, don't forget to give an appropriate rating and a feedback on their social media to alert other customers.