What are the jobs locksmiths can do?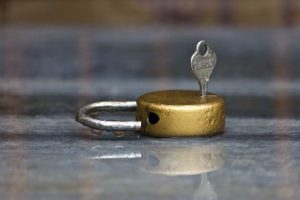 When do you think of a locksmith? Of course, when you need to install new locks or when you lose your keys and find yourself locked out of your house or car.  Locksmith open locks and create new keys for you. However, a qualified and experienced professional would be able to help in much more capacity than just this. So, what are all jobs locksmiths can do for you?
Let's look at a number of ways a seasoned locksmith can assist you.
Regular locks and key issues
Well, this goes without saying. The primary job of a locksmith is to install, repair or rekey locks and make key replacements. So, you call a locksmith when you lose a key, break your key (in the door or ignition) and lock your keys inside. Some of the most common locksmith jobs include:
Cutting new keys to replace lost ones
Installing, rekeying and changing locks
Lock picking
Repair door, window and garage door locks
Car key replacement
Key duplication
Unlocking safes and vaults
Changing lock combinations
Locking and security systems based on new technology
Besides basic lock installation and key cutting, there are many other jobs locksmiths can do to make your day to day life more secure. They can help you take your locking and security systems to a next level. It is especially a good idea to think about upgrading your existing systems, when you have old, malfunctioning locks. Even if your old locks are working fine, you can go for better devices that offer your increased control, security and convenience.
Locksmiths stay current with new technologies. They also make it a point to invest in latest tools and equipment to serve their customer better. All this preparation allows them to install and repair all types of locks and access control devices for your residential and commercial property – ranging from high security locks, electronic access control, master key systems, smart locks (keyless entry locks) or standard deadbolt locks.
Some specialized technicians also install security systems for homes and businesses, such as intruder alarms, CCTV surveillance cameras and security safes. They not only install but also supply these devices and associated hardware.
Car ignition lock issues
It is a common knowledge that you call a locksmith to get a replacement for lost or broken car keys. They are specialized in making new keys from code, program transponder keys, make laser cut keys, and repair and program keyless entry fobs. Yes, you can expect your auto locksmith to perform all these jobs for you.
But most people are not aware that they also help with damaged or poorly function ignition lock switch. Whether you have a faulty ignition lock that is not letting your car start or you have a broken key stuck in the lock cylinder, give a call to your local technician. They may help you with ignition repair or removing broken keys from the ignition lock without any further damage.
Consulting services for your security requirements
When did you last check the status of your locks? Have you made sure that your newly purchased home is perfectly secure to move in? Are you considering installing more security devices such as security camera, digital peephole or lighting system to prevent burglary and break-in attempts? Well, a knowledgeable and trained locksmith in your area can help you in all of these situations and more.
Locksmiths who have been in the business for a long time have great tips and recommendations to offer. With a quick on-site audit, they can assess the weak links in your security arrangements and guide you how you can shore up the security of your property and what locks would give you the most benefits.
24/7 emergency services
 Most professional locksmiths are available 24/7. When you find yourself locked out, need new keys or urgent lock rekeying services, you can rely on their fast response and mobile services.