You are loading your car trunk with the groceries you have just picked for a party at home. You are distracted by a phone call and close the trunk only to realize you have left your keys inside. Keys locked in a trunk is a common complaint we, as a locksmith company, come across in our average business day.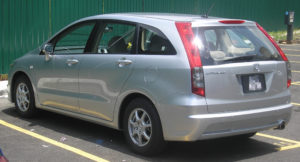 Car manufacturers have put a lot of effort in increasing car and trunk security and making your car safe against forced entry. Moreover, trunk locks happen to differ from one car to another.  So, there is no single solution to get your keys out of your trunk. And in most cases, you end up calling a professional locksmith for keys locked in trunk, which helps your save tons of efforts and time.
Before you call a locksmith, you can quickly try performing some steps on your own.
Check if you have left any door or window open. If yes, you can use the manual trunk release from inside the car.
A spare key can also help you get inside the car and operate the manual release. Call your friend, a family member or a neighbor who may have a spare key for your car.
In some cars, you can access the trunk by folding down the back seats. Try that option if it applies to your car model.
What if you don't have a manual but an electronic trunk release system? We recommend calling experts to help you access your trunk. It may take efforts and a lot of manipulation to pick your trunk. It is best to leave it to professionals, who may take a few minutes to reach you and another few minutes to resolve your problem.
What about a deadlocked trunk?
Dealing with a deadlocked trunk can be somewhat difficult. But our auto locksmith in Kyle know how to manoeuvre the trunk lock so that you don't need to replace the lock or rekey the lock. At Kyle Locksmith Co., our technicians have a lot of experience dealing with the problem of trunk lock out and can easily figure out ways how to best unlock the trunk without making the situation from bad to worse.
Our people carry all kinds of tools and equipment we need to unlock keys locked in trunk, irrespective of what kind of lock you are using or whether you have a manual trunk release or electronic trunk release. With 24/7 availability, you are never stuck with a car lockout or keys locked in the trunk without assistance. Call us at (512) 634-8090 and explain the problem in detail to our dispatcher. Rest assured help will be on your way within minutes. Auto locksmith in Kyle will unlock your trunk and extract the keys for you without any damage.