Car's Remote Key Fob Not Working? Check for These Reasons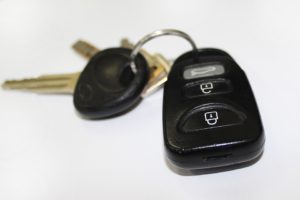 Most cars today are equipped with a keyless entry remote or a key fob. It has truly enhanced the security not to mention the convenience quotient when it comes to locking or unlocking your car door. Remote key fob is an amazing piece of technology until it starts playing up.
There could be a number of things that could go wrong with your key fob and most of these are quite easy to check and fix on your own. So next time your remote is behaving erratically, check for these scenarios before you think about getting a replacement.
Why Your Remote key fob may not be working?
Is it the remote or something else?
First, you need to make sure that it is the remote that is the actual problem. You can use a spare key fob to lock and unlock your doors. If the backup key fob is working fine, you can be certain that the problem lies with the original remote. But if the other remote is not working either, there could be issues with door lock mechanism.
Not so fast though. Use a mechanical key or a valet key to open the door. Sometimes, when there is an electric problem with door lock switches or motor, this could also be the reason why you are not able to unlock or lock your car irrespective of whether your key remote fob is working fine.
Check the batteries
Batteries have a limited time and they tend to wear out over time. And it is probably the most common yet overlooked reason for a non-working fob. In case it is a dead battery that is preventing your remote key fob from working, replacing the battery will fix your issue. It is also the easiest and quite inexpensive solution to your problem.
To access the battery, you will have to pry open your remote and find the old battery (it will look like a coin). Look for the numbers printed on the battery and get a replacement matching these numbers.
Check for loose buttons on the remote
If the keyless entry fob still doesn't work after you have replaced the battery, chances are remote's buttons need some fixing. Check if the rubberized push buttons on your remote look wiggly and if they do, it is likely they have come off and are not aligned properly to the circuit board. Again, you need to confirm this by splitting open the remote and examine if there are any loose parts that need re-attachment.
This problem is easy to fix too if you have some experience using soldering iron. You don't want to allow too much solder to flow in as excessive heat could short out fragile connections. Soldering the buttons back in place (this applies to the battery terminal connects too if they are found broken inside the device), usually restore the remote function and you are ready to go unless…..Lets move onto the next scenario to find out.
Reprogram the remote
If all else fails, it is possible that the key remote has lost its memory. In that case you will have to re-program it. Keep in mind that the step for programming a remote key fob may vary from make to make and model to model. It is best to consult your owner's manual for specific instructions.
Replace the remote
If the steps above are not able to restore full functionality of your remote, call your local locksmith to get a replacement.  When it is broken or damaged beyond repair, it is better if you get a new remote although replacement can be a bit expensive. Always hire a professional, experienced auto locksmith for this job if you want good results.
Call Kyle Locksmith Co. at (512) 634-8090 for remote fob key replacement. With our fair prices, we will save you a bunch of money. We beat the dealership prices. It requires special equipment and right skills to do this job accurately. Don't compromise by calling a less experienced locksmith. Call the best auto locksmith in Kyle for affordable, in-time and high quality services.