Tips to improve business security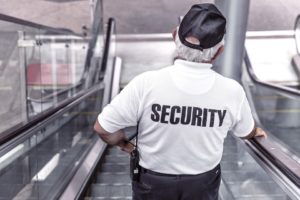 It takes a lot to run a business. And perhaps the most important aspect is to maintain the safety and security of your staff and customers who visit your property. Theft, vandalism, burglary and shoplifting are some serious issues your premises could face if business security is not a priority.
And it's not just about financial losses, your business's reputation might take a solid hit if something untoward happens at your company's premises due to lack of security measures.
Easy tips to shore up your business security
High quality commercial access control
Depending on the type of business you have, getting control over who comes and goes can give you peace of mind. This is possibly the top concerns for most of the organizations. If you are running a corporate office, you have employees as well as sensitive customer data to protect. There is hardware and server rooms where not everyone is entitled to go.
It is important that you have good security systems in place that make sure that only right people can enter the office with permission and unauthorized individuals can't access important areas. Sometimes, a disgruntled ex-employee can show up and create unpleasant or even unsafe environment.
Having an integrated access control system would eliminate such possibilities, making your office a safe and secure place for staff, clients and technology assets. There are many options to choose from. You can install:
Master key systems
RFID technology
Biometric locks
Electronic cards, reader and key fobs
Surveillance cameras
Installing security cameras in strategic places can notch up your business security both internally and externally. The best places where you can install security and CCTV cameras are entrance/exit, storage, cash register and parking lots. It allows you to:
Prevent workplace theft and shoplifting.
Keep watch on intruders and spot trespassers
Monitor performance and behavior of your employees (how they treat other staff members and customers)
Keep a record of activities and even provide solid evidence to protect your interest in case of a mishap or false claims by customers and employees
Leverage discounted rates from your insurance company
Beef up lighting in important areas
Installing lighting system in and around your commercial property has many benefits. First, well-lit commercial stores and offices immediately make staff and visitors feel safe and secure. It not only deters theft and cuts down the risk of a possible break-in but also reduces the fear of crime among your customers.
Criminals tend to stay away from properties (home, offices or stores) that are well-lit, especially during the evening and late-night hours. And a properly illuminated area allows for a better visibility, which makes it easy for your security team to effectively monitor and capture activities on surveillance cameras and respond quickly.
Flood lights, outdoor wall lightings, lamp posts, step lights (installed on steps), landscape lights and motion sensor lights are a few examples that can cater to your specific commercial security requirements. While entry, walkways doorways are places most people are likely to cover, don't make the mistake of overlooking dark corners of basement, parking lots and garage areas.
If you are interested in improving the security of your business establishment, get in touch with Kyle Locksmith Co. Our wide array of security & locksmith services will help you make your office or store a secure place. Our licensed commercial locksmith in Kyle can install all types of access control solutions including master key system, RFID, biometric locks, high security locks, door closers and security cameras. Give us a call at (512) 634-8090 and we will send over experts to go over your unique requirements and identify the best solution to upgrade your business security.