Why hire a professional for transponder car keys replacement?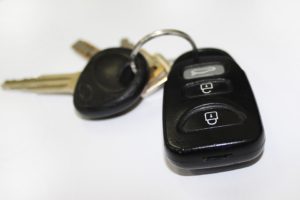 Lost your transponder car keys? Struggling with a chip key that is not preforming consistently? There are chances you have a broken or damaged key at hand. Don't call just any locksmith to get a replacement. Make sure you hire a professional for transponder car keys replacement in Kyle.
It is not easy to figure out why. Professional, experienced locksmiths:
have a lot of skills and training to replace or repair any type of key, including transponder keys.
charge considerably less than the dealership
often have quicker turnaround time
come to your location versus asking you to get your vehicle towed to their location
offer fast service most of the times as they stock all kinds of key blanks, right equipment and other hardware to make you a key right on the spot
Getting a replacement for a lost or broken chip car key is an expensive process that also requires the technician to program or sync the new keys. This has something to do with how these keys work.
The tiny chip embedded in the plastic key fob communicates with the receiver inside the vehicle by transmitting radio wave signals. When you press the buttons on your key or remote, it transmits a unique code to the car at a frequency that is aligned only to your car. You can now unlock or lock your car door, activate car alarms and even rev up the engine of your car. Again, this key is programmed to or synched up with your car's computer (that receives the signal). Which means any other key won't work.
The process of transponder car keys replacement usually involves cutting a new key followed by programming or re-flashing the new key. This syncs up the newly cut key to the car's receiver and eliminate or overwrite the memory of the key that was previously programmed. This is an important step to make sure the previous key, if it has been stolen, no longer works.
Not every locksmith around the corner can replace your chip keys with finesse and efficiency. One of the reasons is that not all locksmiths, especially the ones with scams on their mind, invest in expensive, hi tech, sophisticated tools and software needed to make a computerized car key. And then you need a trained, experienced hand to get you accurate, high quality results, else you key won't work at all.
Kyle Locksmith Co. can help with all sorts of sticky situations with your car keys and locks. Whether it is emergency lockout, broken key extraction, keys duplication, car trunk opening, difficult ignition switch, transponder car keys replacement and programming, we are there to help you 24/7 with the best auto locksmith services in Kyle. We are serious about our job and always strive to deliver the best service offerings to our customers. Call us at (512) 634-8090 for any lockout, spare keys or key replacement services in Kyle Texas.