Licensed Locksmith in Kyle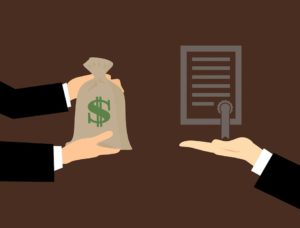 Looking for a trustworthy, licensed locksmith in a Kyle? No matter how careful you have been there is always the possibility that you get locked out of your house, vehicle or office. Maybe you need a brand-new set of locks installed to upgrade your residential or commercial security?  That's when you need the services of a licensed locksmith you can count on. So, how to go about it?
Always ask for recommendations: Seek recommendations for friends and families if you ever need to use the service of a locksmith. Contact your trusted friends, your neighbors and other people you feel must have used the services of any locksmith in the past. Their experiences always count for something. Double check facts such as address and locations and check out customer reviews from reputable online avenues.
Always request an estimate: One of the hallmarks of a licensed locksmith is the ability to give clear, detailed and informed estimate. You can then make a comparison of this with a few other quotations from other contractors. This will give you a fair idea.
Request for registered business names: Is the business you called giving you a generic name? It is a clear red flag.
Inspect credentials: Never hesitate to ask for the locksmith's credentials. What do you need to check for? Take a close look at their business name, their logo and other details on the company card to ensure that it aligns with the name, logo design and address on the invoice, work-clothes, vehicles and other items.
Keep the information safe: It is very important that you keep every transaction safely. Keep the billing invoice, the company card and other details for future recommendations for enquiry. As we have mentioned earlier, a licensed and credible locksmith may not be the easiest thing to come across and you should have the information handy should the need arise to hire a locksmith in the future.
It is important to understand that hiring a genuine, trustworthy locksmith is not as easy as it sounds. Locksmith scams are on the rise and one needs to be very careful in differentiating a crook business from an honest locksmith company in your area. That is why we recommend that you take all of these measures in order not to end up in the hands of unscrupulous figures in the profession.
Kyle Locksmith Co. is your local licensed locksmith in Kyle offering solutions for emergency lockouts, lock upgrades, lock repair and car keys replacement. We offer residential, commercial and automotive locksmith services and our trained technicians are there to help you 24 hours. Just give us a call at (512) 634-8090. Our friendly representative will take note of your problem and will send over a reliable, skilled locksmith to your location.