You have lost your only key. What to do now?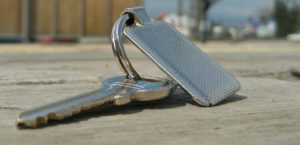 Why was I not careful enough to get a spare house key made? This is often this first thing that comes to mind after losing your only key. However, life just happens sometimes. Now that you have lost your only key, what can you do further to make your life easy?
Curiosity, confusion and regret then begin to torture you psychologically and you think of the different possibilities of what could happen to you without the key. Even if you do not find your keys, the bright side of the matter is that there is a solution for every problem, in this case two great solutions!
Lock re-keying: This is a very fast and inexpensive way to gain access to your house. It doesn't take more than 15 minutes on the average to do this for a lock. The locksmith takes the lock cylinder out, removes the cylinder plug, reconfigures the pins or tumblers in it, and reinstalls the lock. In other words, you have your normal lock, but the misplaced key will no longer work on it. You may want to consider lubricating it a little for smoother functioning. Not all locks can be re-keyed in the same way though. Your locksmith should help you to know which category your door lock falls into.
We all know it is never advisable to have just one set of keys to your car, place of work, home, and other facilities. So, you would not want to pass up this chance to get a couple of replacement keys when your locksmith is done. This method has limited security upgrades though. If you have lost your only key, lock rekeying can be an inexpensive alternative.
Lock replacement: This is like a complete overhaul. The old locks are going to be entirely removed. Expect this to be relatively more expensive than re-keying your lock. Also, depending on the type of lock, the time to install a new lock may slightly be more than just re-keying it. Here, your locksmith will pull out the deadbolt and put in a new bolt and corresponding lock. A replacement lock with a matching key may also be a more secure option because you have the chance to upgrade it to a lock of higher quality.
Installing a new lock gives you the opportunity to have a customized lock because it is your choice to make on the features you are looking for. You may also decide to add extra pins and choose stronger and long-lasting locks. Want to go keyless? Install digital locks and get rid of the worry of getting locked out ever again.
Apart from losing your only key, other situations such as: worn out locks, a new apartment, or someone tried to break in, warrant changing locks. It is up to you to choose which works for you. Whether you choose to re-key your lock or replace it, we are here to guide you in making an educated decision along with rendering the services above.
Do not try doing any of these yourself. A professional locksmith is always the best option you have. Call Kyle Locksmith Co. at (512) 634-8090 for lock rekeying or lock replacement services in Kyle. We are a locally owned and operated business with licensed and insured technicians for high quality workmanship so that you never have to worry about any rework and add to your overall costs. We can install deadbolts, keyless deadbolts, digital locks, digital peephole cameras, biometric locks and so much more. Whether you have lost your only key or need to upgrade your home security with more advanced locks, call us for a free estimate today.